SHED FLOOR COVERING IDEAS
(WHAT TO PUT ON SHED FLOOR)
There are so many shed floor covering ideas for every taste imaginable. If you are searching for what to put on your shed floor then keep reading. This article encompasses 22 awesome types of floor coverings for your outdoor shed.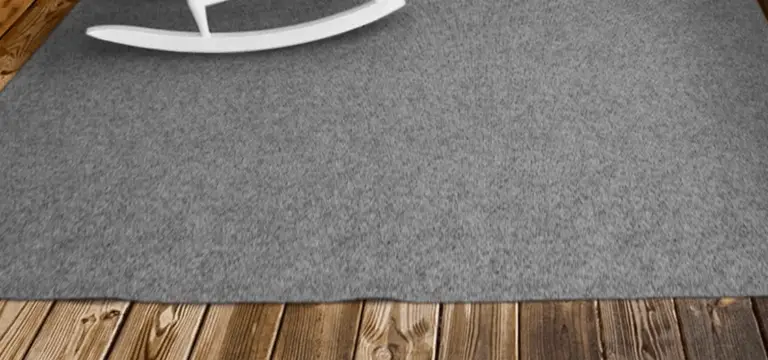 Image by House, Home And More Store
Designing and building a shed for all your storage needs is nothing until you get to the finishing touches. Most shed owners never give enough thought to the base of their shed until trouble strikes. But what good is an attractive shed outwardly that has nothing to smile about inwardly?
Your shed should be able to endure all the punishment it is meant to encounter throughout its useful life. After investing a lot of time, money, and energy to have a standing shed, you also want it to feel strong and stable. Don't you? For that to happen, selecting and installing the right shed floor covering is not debatable.
What is the best covering for a shed floor?
Excellent shed floor covering ideas offer both beauty and functionality at an optimal degree. That means it can bear all the weight placed on it without compromising on its attractiveness.
Since those are a lot of demands for your shed floor covering material, finding the right material is paramount, and generally come in the form of tiles, mats, and paints. So, what are your floor covering options, and how much should you expect to part with to acquire one. Let us explore what is out there.
If you need to build an actual shed floor, see Best Shed Flooring Ideas.
Why do you need a shed floor covering?
First off, you need a stable surface to walk and work on, and that's what a floor covering does. Next on that, you need a reliable shed for storage of both heavy-duty and lightweight tools and equipment such as lawnmowers and without a proper floor covering all that remains wishful thinking.
Furthermore, if you intend to use your shed as a home office, you are looking for more than just storage or stability. You are more after comfort, warmth, and aesthetics. Again, with a good floor covering, you are all set.
With all that in mind, let's find out the best flooring options at your disposal whether you are a fan of shed floor tiles, shed floor mats, or shed floor paints.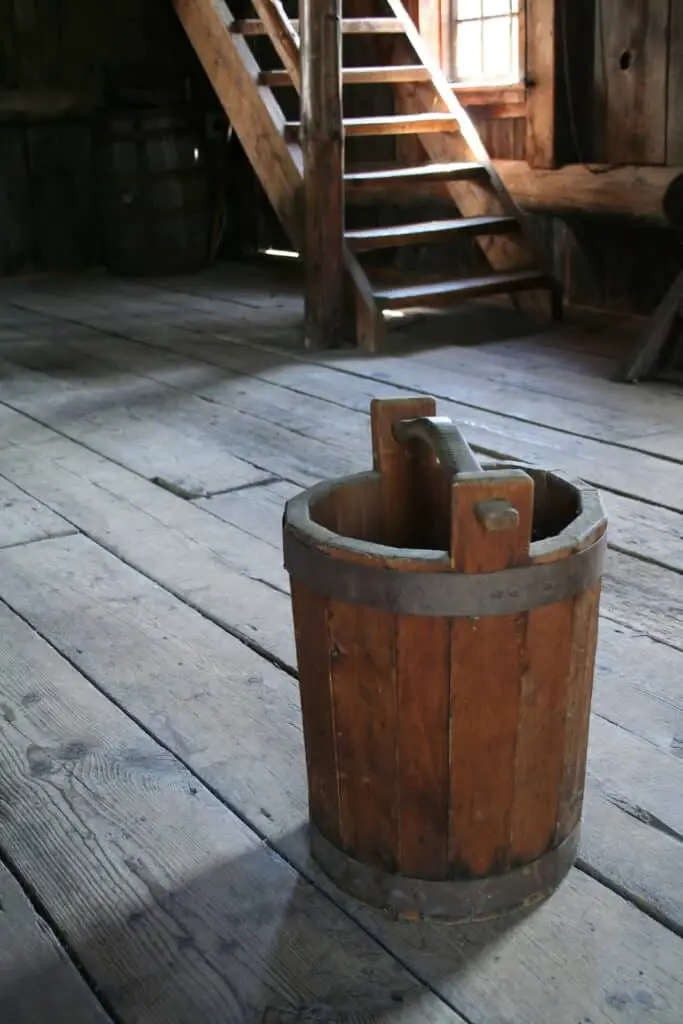 Image By Gary Scott at Free Images
1. Interlocking Plastic Coin Tile Flooring
There is a huge demand for easy-to-install flooring materials, especially for small utility spaces like sheds and garages. This necessity has given rise to an entirely new line of floor covering options, including interlocking plastic coin tiles.
If you are trying to avoid the intricacies of concrete or wood flooring or the mess that comes with paints and sealers, you might want to consider this incredible option.
These tiles are easy to install because of their ability to easily snap together.
Interlocking coin tiles are made from a highly moisture-resistant tough plastic that is also textured to enhance aesthetics, comfort, and simplify cleaning. The tiles make wonderful shed floor covering ideas because they are also sturdy and can withstand the toughest spaces and the heaviest of loads including toolboxes, machinery, and track toys.
What's more, these tiles are expandable and, hence, ideal for both large and small sheds, not to mention affordable.
Provide an even work surface
Built to last
Sleek designs
Easy to install and maintain
Slip-resistant
Multiple colors
Affordable
2. Vinyl Peel 'N' Stick Black Marble Tile Flooring
Want to level up your dark and damp shed with an amazing easy-installation floor covering material? Then wait until you meet this elegant marble tile.
Installing the tiles is a simple DIYer in just a matter of minutes. You don't need to mess up your floor with excessive glues and adhesives.
All you have to do is as the name suggests, peel and stick. Peel and stick the tiles on a completely flat and dry shed floor surface, and there you have it. 
A beautiful shed second to none in the neighborhood. What's more, you don't even need a wax finish with this marble tile.
Vinyl peel-n-stick tiles come in different styles to fit diverse aesthetic needs and are extremely affordable. These shed floor covering ideas are suitable for both large and small sheds, as you can order depending on your floor footage.
Easy to install
Affordable
Highly durable
Comes with a high gloss finish
No wax finish needed
May contain harmful chemicals hence prohibited in certain states
3. Interlocking Plastic Wood-Grain Deck Tile Flooring
Is it time to give your shed a brand new look? Consider this super amazing interlocking deck tile for your shed floor covering.
Made from wood and plastic composite, it is first of all eco-friendly enough to afford you a healthy and comfortable space.
The tiles feature a non-slip design with matching end and corner trims minimizing the risk of falls. 
The technology injected into these tiles prevents fading, scratching, rotting, and staining, which are common scenarios with traditional wood decking. That makes the tiles extremely durable such that they cannot crack, warp, bend, or split. That makes these a good choice when researching very strong shed floor covering ideas.
Moreover, wood-grain deck tiles come attached with a grid underneath to improve water drainage on your shed floor. Drainage is important when considering what to put on shed floor.
Installing them is a simple DIYer requiring only you. The rest is simply clicking or snapping the tiles into place. Because of their interlocking capability, you can place the tiles in any orientation either on large or small sheds.
Non-slip designs
Easy installation
Applicable on different floorings
Easy to crop for different sizes and shapes
Extremely durable
Natural-looking
Gets hot during summer when barefooted
4. Interlocking Cork Foam Tile Floor Covering
Are you shopping for a super soft and smooth flooring material for your shed? Look no further than cork foam tiles.
Made from foam rubber, these tiles provide excellent grip, texture, and balanced impact when pressure is applied.
Due to their impressive shock absorption, you can lay these tiles on a shed that you have converted into yoga, martial arts, or dance room. You will hardly feel the hard floor underneath you.
The tiles let you personalize your shed with 2" by 2" foam floor mats that are not only sturdy enough to last long but also soft enough to nap on.
Additionally, the tiles are available in 8 elegant wood grain patterns and colors to reinforce your shed's curb appeal. If you are searching for unique shed floor covering ideas, you may want to consider cork tiles.
Cork foam tiles are super easy to install and way affordable compared to concrete floor covers. They are ideal for both large and small sheds but not for heavy-duty loads.
Easy installation
Allergen and latex-free
Easily portable
Come in multiple colors and textures
High-quality foam
May not be ideal for heavy loads due to denting
5. Interlocking Rubber Paver With Pegs
Installing these rubber pavers is as easy as simple plug-and-play because of their interlocking feature. No adhesives are needed.
What's more, they are ideal for high-impact activities because they are made from high-density rubber.
With such top-grade shock absorption, you don't have to worry about fatigue or sore feet. That makes this floor covering material suitable even for children and everyday use.
Rubber pavers are also anti-slip, ultra-durable, microporous, breathable, and water permeable to make sure your indoor shed comfort always stays intact. For some, slippage is a deciding factor when choosing what to put on shed floor.
The tiles come in different bright colors to brighten up your shed. They are also great for noise reduction and are made from natural rubber, they are odorless and non-toxic.
Rubber pavers may be installed in both large and small sheds, although a bit costlier than peel and stick black marble tiles.
Ideal for children
Low maintenance
High shock absorption
Eco-friendly
Easy installation
May sometimes come apart
Not suitable for loose ground
May fade over time
6. DuraGrid Interlocking Vented Drainage Deck Grid
If your shed is due for resurfacing, hurry and place your order for these cost-effective deck tiles.
The material used in making these tiles is highly durable even under extended exposure to UV rays, water exposure, and high foot traffic.
The tiles' free-draining addition lets water drain and dry fast hence perfect for extra shed aeration.
Deck grids are easy to install because of their ability to seamlessly snap together into place. No additional tools or glue are required.
Once installed, DuraGrid vented drainage grids leave your shed with not only a high-end look but also excellent floor protection. This type of deck tile also provides an extra layer of traction hence minimizing risks of slippage.
Maintenance is also easy as all you have to do is spray clean them with a hose. They are ideal for both large and small sheds and much cheaper than interlocking rubber pavers.
Provide excellent drainage
Long-lasting material
Easy to assemble
Slip-resistant
Low maintenance
You may have to order the edging separately
7. Peel 'N' Stick Vinyl Wood-Grain Plank Flooring
Looking for an affordable way to spruce up your shed with decorative shed floor covering ideas? Start considering the vinyl wood-grain plank.
Why? Not only is it easy to install through a simple peel and stick but also comes with rich wood visuals enhanced with a fine lustrous finish.
That means your friends cannot tell the difference from real wood.
Before installing vinyl peel-n-stick floor covering, thoroughly clean your floor, let it dry, and make sure it is flat for the adhesive to perfectly stick. The material mimics the look and feel of natural wood grain and is perfect for magically transforming your shed into a rustic space.
Beauty and aesthetics sometimes play a role when deciding what to put on shed floor.
The planks are also extra thick hence providing more durability than black marble tiles. However, that comes at an extra cost as well. This makes them suitable for smaller sheds.
Simple peel and stick installation
Extra thick
Offers the look and feel of natural wood grain
Perfect for shed decoration
The floor must be flat for the adhesive to stick
May contain harmful chemicals prohibited in certain states
8. Geo Brick Paver Peel 'N' Stick Floor Covering
Way to give your shed a fresh new look at an extremely low cost! Geo brick pavers come in over 20 styles to select from so you don't have to restrict your shed design dreams.
Additionally, you don't need the messy company of glues and adhesives. With just a simple DIY peel and stick, you can easily and swiftly install your floor covering on a flat and dry surface.
See? Completely hassle-free.
What's more, the material is highly affordable relative to interlocking rubber pavers, yet offers the same degree of visual appeal.
These faux brick pavers are made from a highly durable material finished with a stunning high gloss for a sparkling clean floor. This makes them easy to clean and maintain. Mind you, no wax finish is required after installation.
Being a low-cost option, Geo brick pavers are suitable for both large and small sheds.
Highly affordable
Extremely durable
Easy installation
High gloss finish
No waxing needed
May contain harmful chemicals prohibited in certain states
9. Peel 'N' Stick Carpet Tile
Installing carpet tiles on your shed floor is a highly affordable way to enhance the comfort of the shed.
These carpet tiles are self-adhesive and extremely a breeze to install.
Just like the other peel and stick floor covering options, simply prepare the floor surface to be smooth, dry, and flat and lay your covering without much hassle.
This option offers a creative way to mimic old-school carpeting in an ultramodern design. Furthermore, you can go a step ahead and mix and match different tile colors to form a personalized floor pattern and upgrade the look of your space.
If you fancy that homey feel inside your shed, these tiles are ribbed to give you just the texture. Each carpet tile measures 12″ by 12″, allowing you to spread them out over both large and small shed spaces. They are made from polyester to guarantee durability and value for money.
Carpet tiles are way cheaper than wood-grain deck tiles.
Simple DIY installation
Made from heavy-duty material to last
Stain, fade, and moisture-resistant
Antistatic
Ribbed design for better traction
Low maintenance
May not be ideal for outdoor use
10. Rubber Coin-Grip Roll Mat
Whether you are dealing with a large or small shed, rubber mat floor covering material is extremely flexible and versatile.
Rubber roll mats come in various dimensions (up to 40 ft.), allowing you to modify different size floor spaces.
Its stunning modern sleek designs offer a perfect choice to add to the visual appeal of your shed.
The resilient floor material is built to last and can withstand high levels of foot traffic, wear, and tear.
It is made from a sturdy PVC material that is resistant to different tough conditions, including corrosive chemicals and moisture.
Its unique coin-grip surface pattern is what enhances the material's grip and overall aesthetics. This rubber mat also comes in various colors and looks great regardless of where you place it.
When deciding what to put on shed floor, rubber roll mat flooring is easy to install not to mention highly affordable.
Slip-resistant
Provides excellent grip
Great aesthetics
Versatile applications
Comes in a variety of lengths
Sleek design
It may not be ideal for outdoor spaces
Costlier than carpet tiles
Are you about to convert your shed into a storage space for heavy machinery and equipment such as horse trailers and other heavy-duty farm tools?
You should be considering horse stall mats for your shed's flooring. This mat is not only designed for large sheds but can also be customized for smaller ones.
These thick and cushiony horse stall mats provide an extra layer of floor protection under the weight of heavy loads.
It is super easy to wipe or brush off both liquid and solid stains on the mat and hence easy to clean. This is how you boost the mat's lifespan. The mat comes in 24″ by 24″ tile sets, making them highly cost-effective for small sheds.
Additionally, for the exceptional value, they add to a shed, horse stall mats are extremely affordable. Installation is easy as you just have to roll out the mat and you are all set.
If comfort from long hours of standing is an issue when choosing what to put on shed floor, horse stall mats provide the ultimate cushion for your feet.
Provide excellent grip
Easy to clean
Available in different thicknesses
Good for heavy machinery and equipment storage
Not suitable for outdoor use
12. Diamond-Plate Roll Mat
Your shed should reflect its beauty from the ground up and what better way to achieve that than installing a roll mat on the floor?
This is a sure and cost-friendly way to turn your shed into the envy of your neighborhood.
These diamond-textured mats come in up to 7 colors taking into account all your design needs in a single installation.
Diamond-plate roll mats are easy to install and swift to add style to your shed. All you have to do is roll out the mat over your shed floor and let it float. The mat is moisture-resistant and impact-resistant, giving you unrestricted room to expose it to the toughest punishment.
Whether you are storing toolboxes, machinery, or track toys, these mats never complain. This type of roll mat floor covering is also easy to trim and spread throughout the shed hence ideal for both large and small sheds.
What's more, diamond-plate roll mats are cheaper than most rigid plastic tiles.
Easy to install and maintain
Come in both custom-cut and pre-cut rolls
Made from ultra-durable material
Come in versatile styles and colors
Hard to produce straight edges when trimming
13. Speckled Elephant Bark Mat Floor Covering
Made from durable recycled rubber, this mat is as thick as the elephant's skin guaranteeing you durable service and protection of your shed floor.
Speckled elephant bark mat is so thick that it provides an extra layer of soundproofing to your shed at no extra cost.
The heavy-duty rubber matting roll comes in different sizes, colors, and thicknesses to fit different personalized applications.
It is both hard and pliable making it both a long-lasting floor covering idea and easy to install and maintain. It is therefore ideal for high-stress physical applications such as heavyweight storage.
This rubber mat is also perfect for enhancing floor traction to prevent slips while resisting abrasion, moisture, temperature, and impact.
Elephant bark mat is ideal for both outdoor and indoor applications as well as both large and small sheds. Its pricing may vary greatly depending on the size of the shed. Installation involves a simple rolling out.
Come in varying thicknesses
Easy to install
Excellent durability
Sound-proofing capability
Perfect for sub-floor protection
It may not completely flatten hence posing a tripping hazard
14. Armor All Absorbent Fabric Roll Mat Floor Covering
If you are shopping for a floor covering material that combines both beauty and protection, this is it.
As the name states, this mat is super absorbent to melting snow, rain, and other liquids.
Armor All fabric roll mat is designed to swiftly wick away moisture. It also has a waterproof backing to prevent moisture from seeping into the sub-floor.
Whether you are struggling with oil leaks, spills, cracks, stains, crooked surfaces, or tire marks in your shed, installing this mat can transform the shed back to new in a single installation. You can even turn it into a study room, living space, or kids' playroom instantly. It mimics the look and feel of a real carpet and is soft to walk on.
Installing the mat is a simple DIY project. Just clean and dry your surface, unroll the mat completely on the floor, and then place double-sided tape underneath it to adhere it on the surface.
The fabric mat floor covering is also easy to cut and clean not to mention affordable.
Great absorbent material
Slip-resistant
Waterproof
Hides unsightly stains and cracks
Perfect choice to keep your floor clean
May fade over time under UV exposure
Marine carpet mat is made from polyester fibers that make it highly resistant to stains and super easy to clean.
It is suitable for both outdoor and indoor applications as well as both large and small sheds because it is easy to trim with a utility knife and fill up floor spaces.
With its in-built marine backing, the mat becomes weather and fade resistant even under prolonged UV exposure hence a durable floor covering material.
The carpet mat is also enhanced with a ribbed texture and low pile height to improve floor traction and aesthetics. Its unbound edges never fray letting you use the carpet as is or trim to a personalized shape, size, or design.
Cleaning the mat is easy as all you have to do is sweep or vacuum it occasionally, making this a carefree shed floor covering idea. It is fairly affordable compared to a horse stall mat.
Versatile applications
Stain-resistant
Easy to install and clean
Weather and fade resistant
Easy to trim
Ribbed texture for better traction
Highly durable
Not ideal for heavy-duty machinery
It may get slippery when wet
If you are trying to find a low-maintenance shed floor covering material, look no further than an artificial grass rug.
Imagine never having to worry about mowing, weeding, watering, or fighting pests from your lawn. That's precisely what this rug offers and so much more.
You can install it both indoors and outdoors, beside the pool, on the wall, or even along your walkway.
A single roll of synthetic turf may cover up to 50 square feet of floor space making it an ideal floor covering for small sheds. Larger sheds would require multiple custom-cut rolls. The material is UV resistant, weather-resistant, and eco-friendly. It is made from high-density polyethylene, making it soft to the touch and tough to impact.
It also comes with a rubber backing that has drainage holes hence easy to clean and dry. Installation is easy without any fraying. Simply roll out the grass over your shed floor, and you are done. The carpet is a lot cheaper than most mats.
Artificial turf rugs are great for cement or wood shed floor covering ideas.
Safe for kids and pets
Excellent drainage features
Low maintenance
Easy to install
Perfect for decorative uses
Fire retardant
Soft and comfortable to step on
Versatile applications
17. No-Skid Micro-Foam Gym Mat
Do you frequently use your shed for intense workouts? Or spend long hours standing and working? Having a strong, durable, and comfortable workout partner on your shed floor is a wise decision.
You can start by considering this powerful gym mat. It is extra wide, long, and thick, measuring up to 10″ by 6″ by 7mm to afford you a perfect non-slip workout area.
That makes the mat suitable for small and medium-sized sheds.
This no-skid micro-foam mat is built to outlast your shed and is completely non-toxic. It is also easy to roll up during installation and clean. All you need is to occasionally clean it using sea salt and a soft brush to scrub.
This gym mat is specially designed with double-sided non-skid surfaces to boost traction and overall grip. The groove and matrix circle beneath the mat prevents it from sliding on the floor.
Due to its thickness, the mat provides excellent cushioning even under heavy impact. However, all these goodies come at an extremely high cost.
Eco-friendly
Easy to clean
Highly durable
Made from high-density microfoam
Textured to provide excellent grip
Non-slip material
Extremely pricey compared to most mats
18. KILZ Acrylic Latex Floor Paint for Wood And Concrete
KILZ acrylic latex paint provides both protection and an attractive look to your shed floor. This tough floor paint is designed to resist cracking, peeling, fading, and scuffing, providing one of the more classic shed floor covering ideas.
Once applied, you never have to worry about mildew on your floor again. Installation is easy as you only need a standard roller for the job. The paint easily dries in just under one hour and should be ready for a second coat within the next four to six hours.
The best time to paint your shed's floor would be when your floor is still clean and empty after erecting a new shed. It also does a great job at preventing slippages on a wet concrete floor.
Versatile applications
Produces mildew resistant finish
Easy to clean
Crack, peel, scuff, and fade-resistant
Easy to apply
Not suitable for automotive tires
19. Colored Epoxy Coating System For Concrete And Wood Floors
A colored epoxy coating produces a neat, attractive, and durable finish on either a concrete or wooden floor.
The epoxy shield provides an extra protection layer against moisture, chemicals, as well as wear and tear caused by vehicle tires, machinery, equipment, and foot traffic.
Besides protection, the shield with its diverse color options also helps to enhance the aesthetics of your shed.
A colored epoxy coating is easy to apply if you adhere to all the easy-to-understand instructions that come with each epoxy kit. The shield has incredible adhesion properties that guarantee durability.
Epoxy coating system is ideal for all shed floor types and sizes with each kit covering up to 70 square feet. Compared to shed floor mats, an epoxy coating is fairly affordable. This is one of the sleekest shed floor covering ideas yet.
Beautiful gloss finish
Odorless
Variety of colors
Impact-resistant
Versatile applications
Easy application
Provide excellent protection against peeling, chipping, and cracking
Cannot be mixed with regular paint
20. Rust-Oleum Metallic Concrete Floor Coating Kit
Compared to the intricacies of epoxy coating, applying Rust-Oleum floor coating is much simpler.
Prepare your floor surface, then burst, shake, and pour your coating to create a smooth self-leveling coating.
Finally, apply the coating using a roller while sprinkling the decorative chips over fresh wet coats, making this a very unique floor covering idea.
The concrete coating is designed for interior surfaces and is suitable for both large and small sheds with each kit covering up to 125 square feet. It is durable and a lot stronger than epoxy coating not to mention odor and VOC-free.
Rust-Oleum metallic floor kit cures quickly and can be stepped on within 8 to 10 hours or driven on in the next 24 hours after application.
Once applied, the result is a gorgeous gloss finish able to brighten up even the darkest shed. The metallic concrete coating easily resists peeling, cracking, chemical spills, as well as hot tire, pick up in just a single coat. However, this shed floor covering idea is way costlier than KILZ and epoxy coatings.
Low odor
VOC-free
Cures quickly
Chemical-resistant
Variety of colors and styles
Self-leveling
21. Liquid Rubber Waterproof Foundation Sealant
Liquid rubber waterproof sealant is easy to apply with a similar process to regular painting. The only difference is you must apply heavy coats of the sealant to effectively build up its waterproof membrane. Just open the container and start applying using a roller, brush, or piston paint sprayer.
Once cured the sealant can stretch up to a 900% capacity to minimize movement destruction.
This foundation sealant is safe for use in both indoor and outdoor spaces as it doesn't contain solvents, VOCs, or harmful odors. It is also an extremely affordable shed floor covering idea compared to metallic concrete coating.
Easy to apply
Water-based hence eco-friendly
Highly flexible coating
Versatile applications
Extremely cheap
Not designed for prolonged UV exposure
22. Decorative Color Chips For Concrete Coating
Decorative color chips are not only one of the most inexpensive floor covering materials but also one with the most customization possibilities.
As the name states, the chips are applied on concrete shed floors for decorative purposes to provide a perfect floor finish.
Decorative color chips are used alongside other concrete floor coatings in varying ratios to achieve the desired finish.
You can mix and match different chip blends for a more personalized color scheme and look. This helps in concealing floor imperfections and dirt for that showroom finish that all your neighbors will start envying.
All you have to do during application is sprinkle the chips on wet paint to achieve a permanent bond. These chips are the cheapest of all shed floor covering ideas and great for both large and small sheds.
Highly affordable
Perfect for shed decoration
Easy to apply
Versatile styles and colors
Must be applied alongside other floor coatings
Not suitable for wooden floors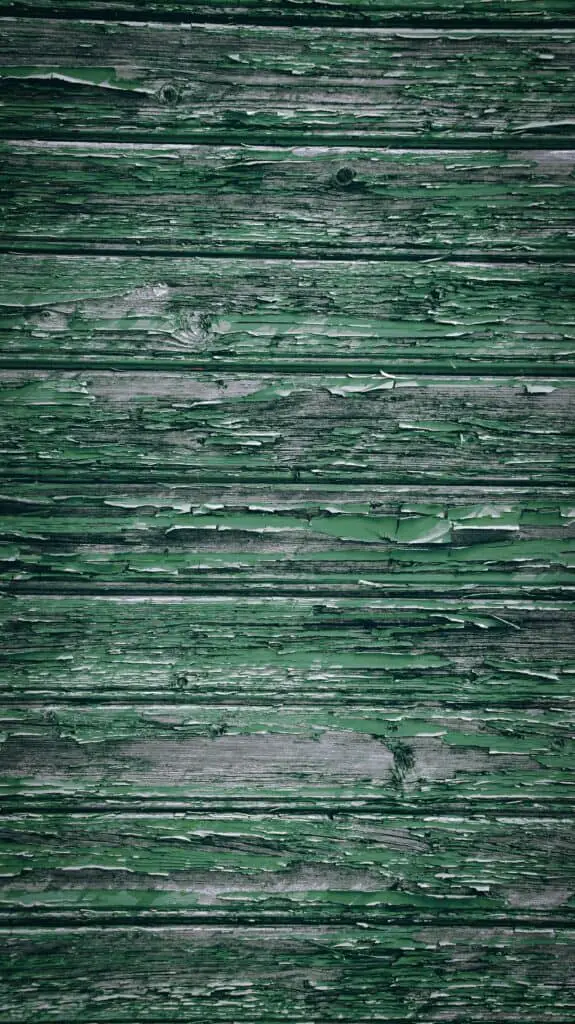 Image by Roonz at Unsplash
Final thoughts
Whichever way you intend to use your shed, a minor investment on the perfect shed floor covering material wouldn't hurt. This is the best way to upgrade your shed's flooring and turn it into what you've always envisioned. Wait until you see the difference it makes in your outdoor shed.
Whether you choose to go with shed floor tiles, shed floor mats, or shed floor paints, a timely, low-cost, and low-maintenance floor upgrade is a worthy investment. It is what gives you the power to convert your dark, dingy, and smelly shed into an inviting working, storage, or living space.
What's more, you can always customize your floor covering to blend perfectly with your home without ruining its curb appeal. Just make sure you consider durability, installation, cost, and your shed's purpose when deciding on what to put on your shed floor for the most ideal shed floor covering ideas.
Good luck upgrading your shed's floor!