HOW TO ANCHOR A SHED TO CONCRETE
These free easy plans and diagrams will help guide you in learning how to anchor a shed to concrete. Perfect for the DIY enthusiast who doesn't want their outdoor storage shed flying away in a storm.
Using 10-inch concrete anchor bolts is one of the best ways to securely anchor your shed to a concrete slab to keep your valuables and building safe. Concrete anchor screws are strong and immoveable once the cement hardens.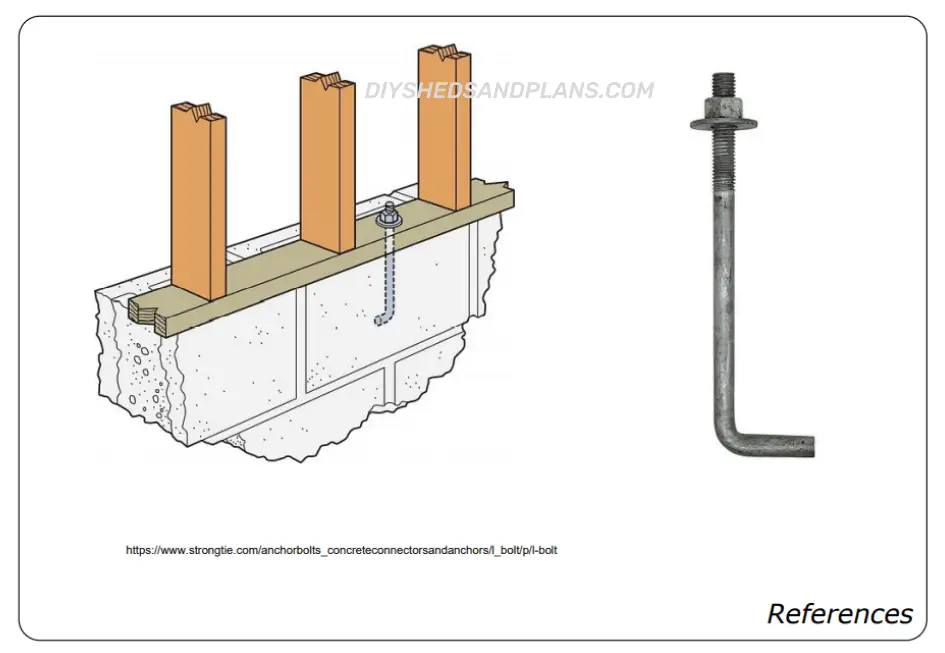 Before you start any building project, make you have all the necessary tools, materials and equipment you will be needing in advance. This will make your building endeavors go smoother and easier.
To sum up, we hope this has helped you. Whether you are a beginner DIY builder or a veteran, you are sure to find these plans helpful in learning how to anchor your shed to a concrete slab. There is nothing more rewarding than building a permanent outdoor storage shed structure with your own two hands. You may as well keep it grounded and safe during any storm, hurricane, or tornado. After all, outdoor storage buildings add value to your home and land.
Don't forget to check with your HOA on zoning rules in your neighborhood to select a good location for your new shed. You and your family will enjoy the extra space for generations to come.
Please enjoy this helpful guide to anchoring a shed to concrete. Have fun and Anchors away!