DO I NEED TO ANCHOR MY SHED?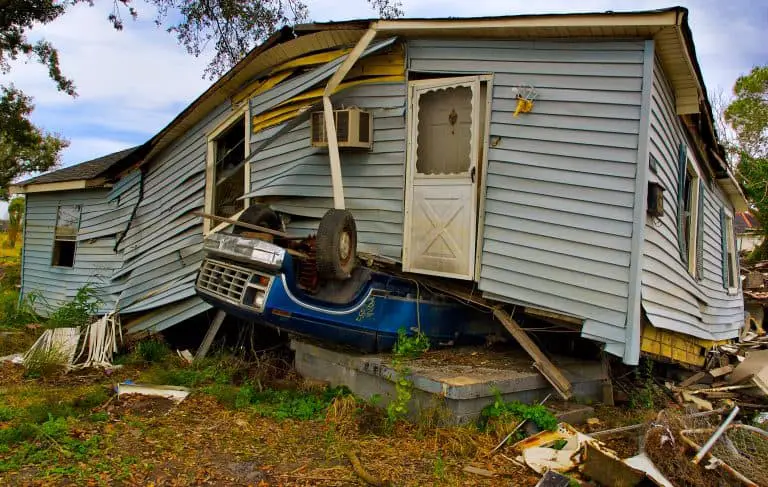 Many people ask "Do I need to anchor my shed? Does it really matter?" Well, it depends on size, climate, zoning laws, and other factors.
Many sheds require and should have some anchoring. If not, they are more likely to be displaced by strong winds or shifting weather conditions such as seasonal freezing and thawing, which could induce ground displacement under your shed surface.
Even a fraction of an inch of shed movement will cause havoc on your shed doors. Floor rotation will cause your doors to get out of balance, making it very difficult to open and shut your doors, and this will only worsen over the lifespan of your shed.
You could also be dealing with a dangerous situation in which the roof framing is breached, which may be the worst-case scenario.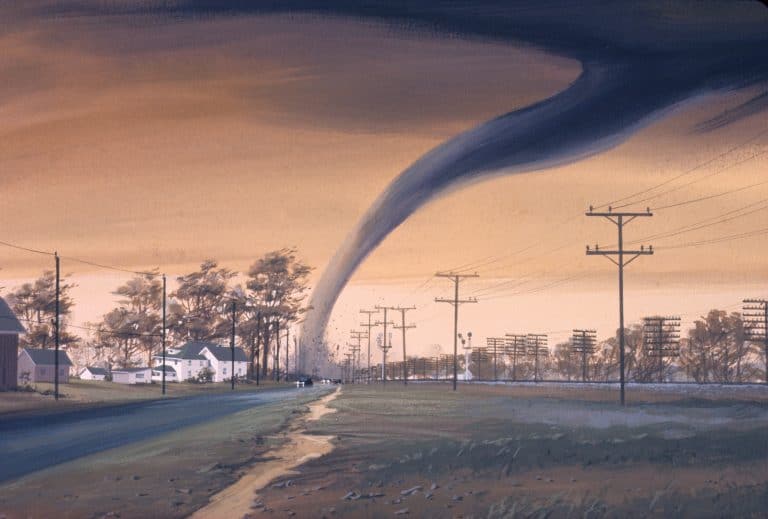 Advantages Of Anchoring Your Shed
Improves Stability and Strength
When you lock your shed to the bottom, whether it was constructed by you or purchased from a shop, it strengthens the structure. This makes the shed more robust, which is ideal if you store costly equipment and supplies in it. Since some sheds are made of lighter materials, such as plastic or aluminum, they are more vulnerable to destruction, making it much more necessary to anchor them to the ground. 
Storms, hurricanes, and other natural disasters can produce violent wind gusts strong enough to break a tree in two, throw vehicles through the air, and knock down homes. Although anchoring will not keep a storm from destroying your shed, it will keep the damage from being as severe as it could be. This is especially relevant if your shed is located near power lines.
Using anchors to support the shed stable and in place will help keep it from being thrown around the neighborhood during a severe storm. This is not only a perfect way to keep your shed secure but also for family and those who live nearby.
Protects Against Wind Damage
If you live in an area that gets a lot of wind but not the craziness of a thunderstorm, make sure you secure your shed. There are wind charts available online that will show you the wind rating for your place. This will also give you a clear sense of whether you'll need a permit to get a shed and any security requirements.
Wind protection for your shed even covers everything inside. This is an excellent way to ensure that all of your yard equipment and lawn tools remain in place even in high winds.
Appropriate For Insurance Purposes
Finally, keeping the shed well bolted into the earth will save you a significant amount of money in the long term. Dealing with the insurance agent is the last thing anyone needs to do. Property damage costs have soared in recent years, and if the shed isn't anchored down during a hurricane, it might be costly.
Based on who you have as an insurance agent, special protection precautions can be needed. If the insurance policy does not need it, you will be able to negotiate a deal for traveling the extra mile and getting it anchored.
Is Shed Anchor Legally Required?
You've been looking forward to the many advantages of building a new storage shed on your property for a long time, so it's thrilling when the time arrives to design it and anchor your shed. Before you begin, you can contact the local county or city zoning department to decide the code criteria for sheds anchor.
Building codes differ by region, and the homeowner must secure any required building permits before installing a new shed. In most areas, a small shed such as a 6×8 or an 8×10 would not require a construction permit. Larger storage structures, on the other hand, may run afoul of local zoning laws. Many municipalities may only permit the installation of sheds in backyards.
Furthermore, certain jurisdictions require that the shed and its anchor footprint not surpass a certain proportion of the lot size. If you design a shed that violates the local building code, you will almost certainly face a fine as well as the cost of demolition or removal. 
Here are some examples of when homeowners need a shed anchor permit.
 Electricity. You would almost certainly require a warrant if you wish to wire your shed for electricity.
The intended application. If you want to use the shed for business or as a living room, you must notify the municipal planning department so that the building can be adequately approved and inspected.
Positioning. Any zoning codes specify how close a shed and its anchor should be to gates, bushes, property lines, and other structures. Some places do not authorize a shed to be added to a house.
Size. A shed can have scale and height limitations. You will also be allowed to use a particular form of shed anchor, depending on size.
Homeowners' groups. Your local neighborhood may have its own set of rules for anchoring a shed. If you live in an HOA-managed house, make sure to read the neighborhood rules.
Factors To Consider For Shed Anchor
When it comes to anchoring your shed, so many factors go into this. Shed anchor is an excellent deal at preventing a lot of damages to the purpose for which the shed was constructed in the first place. Here are a few factors to consider in anchoring your shed.
One of the most crucial factors for shed anchoring choices is size. Surprisingly, the response to the question "How big?"—or "How small?"—isn't easy or straightforward. Of course, you'll need to weigh the size of your land and how you plan to construct and anchor your shed, but even those considerations are subject to change.
A small shed 4×6 probably does not need anchoring. If you are spending money on a large shed 8×12 or bigger, then you definitely want to protect your investment. Stay on the safe side.
Before you begin selecting materials or designing the exciting aspects of the shed's architecture, you must first pick a location. Begin this step by researching the zoning laws in your city. Depending on the city or state, zoning laws can determine where in the yard homeowners may build and anchor their shed.
With the municipal laws in hand, examine the yard's terrain to determine the appropriate location to begin constructing and anchoring your shed. Avoid places where trees are too near since rising roots may easily displace or expand into a base.
Sheds should be anchored to the earth or the proper base, such as cement slabs. One of the main reasons for this is that a strong gust of wind could knock your shed off its foundation. This will result in substantial damage that is expensive to restore. This may be a problem if you live in an open and windy environment, but even in quiet areas that are not usually windy, when a storm blows in, everything changes. 
In cold climes, it is best to anchor to a cement slab that is below the frost line using steel gussets and anchor bolts, or expansion bolts with eye anchors. 
In warmer climes, it is fine to anchor to the ground using ground spike posts, metal auger hooks, or wind stakes.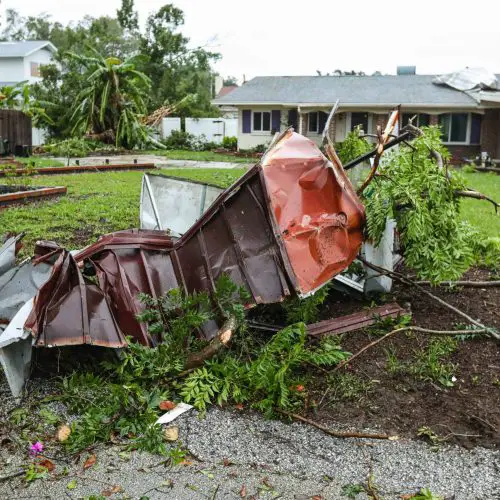 Are Different Types of Shed Anchors Required In Different Areas?
Getting a storage shed for your backyard is a simple method because a shed only takes space. Different types of shed anchors are required in different areas, and most areas need a construction permit on any outside structure that is higher than a certain height. However, not all areas need a building permit. In most areas, some shed anchor will suffice to satisfy most building code specifications.
Installing garage-sized sheds anchor can, however, violate municipal zoning regulations. Homeowners must secure a construction permit before installation! Since each county has its own set of building codes, you must obtain the correct details. If the shed is discovered to violate building codes once it has been built, it will have to be relocated or replaced, which may be an additional expense.
Shed anchoring kits can can be very useful. Make sure the kit is compatible with your type of base, whether it be cement or wood or earth.
See "Ground Anchors For Sheds – Guide, Reviews & Videos" for the best type of anchor for your needs. Includes installation videos.
To sum up, do you need to anchor your shed? Do your research for the area and climate you live and be safe. Anchors away!