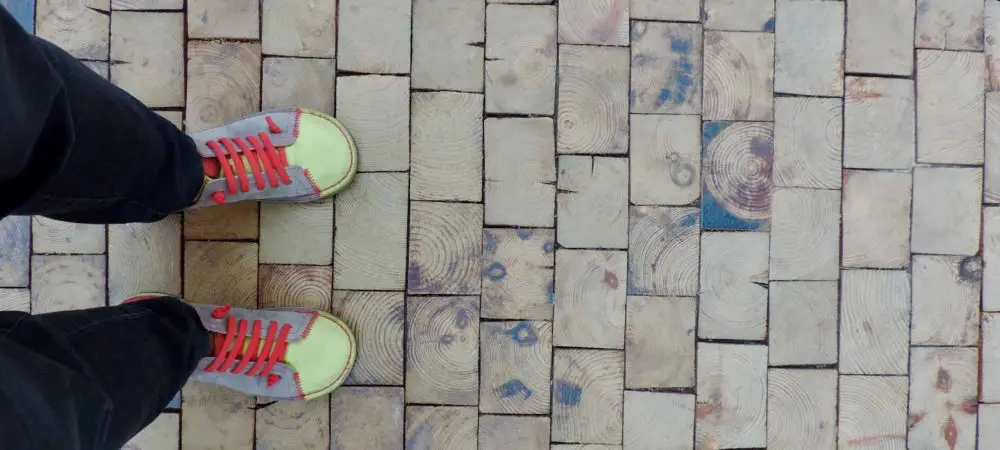 Image by Maria-Bolgiani-Unsplash
Want a strong, stable, and durable surface for your shed floor? When choosing the best flooring for a shed, consider investing in the right kind of flooring material for your needs. Whether you use the shed for storage, official work, or extra living space, you still need a quality shed flooring material for it to be functional enough and also look attractive.
The type of shed flooring material also affects the level of comfort you derive while at the shed. And if you intend to spend some quality time in there, you know that comfort is significant and comes at a price. The biggest price you have to pay is finding the right storage shed flooring that suits both your needs and the shed's preference.
You are probably thinking about a shed floor that is strong enough to bear the weight of your heavy loads or one that is stain-resistant to leaking fluids. Having understood your priorities, let us now delve into some of the flooring options you are likely to come across.
The top 10 best shed flooring options you can consider for your shed include:
Concrete Slab Coated With Concrete Stain
As the name suggests, this flooring option refers to applying specialty concrete paint on your concrete shed floor. Coating the concrete floor with paint adds another layer of protection, beauty, and durability to it. So, you want to make sure the paint selection you choose is sustainable enough, looks good on your shed floor, and is easy to apply and maintain.
Concrete stains can be applied on your shed floor through brushing, rolling, or spraying, and most of them are designed to withstand the harshest of conditions. The stain coating is chip, scratch, UV, and chemical resistant and designed for application on multiple masonry surfaces including concrete slabs.
When perfectly applied, the concrete paint produces an attractive glossy finish that can brighten up even the darkest of sheds. There are also a variety of paint colors to choose from.
The application process of concrete paint is simple even for a DIYer and the results are amazing. There is minimal surface preparation required and additional tasks such as applying topcoats and basecoats are unnecessary. The stain paint dries up fast and is fade-resistant therefore, producing a durable finish.
A gallon of concrete waterproof stain paint should cover about 300-400 square feet, which is enough for most shed floors. Being a specialty waterproof acrylic, it might be a little costlier than other paints.
Waterproof shed floor
Fast-drying shed flooring material
Does not fade
Produces a durable finish
Resistant to detergents, oils, grease, and scrubbing
More expensive than other paints
Pressure-Treated Plywood Flooring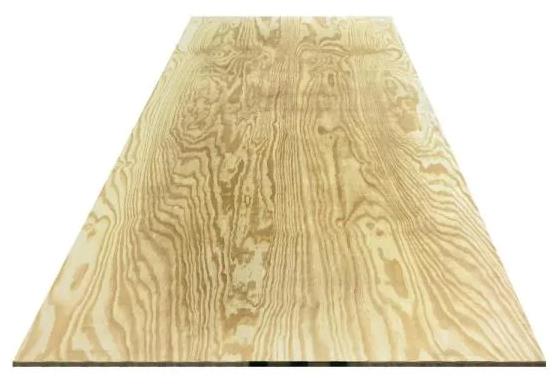 As opposed to the ordinary plywood material, you can build your shed floor using pressure-treated plywood for more lasting outcomes.
Ordinary plywood doesn't see eye to eye with dampness. When wet, it takes too much time to dry out. That creates room for the moisture to weaken the glue that holds the wood layers together. If the glue is defeated, the entire plywood will start losing its compactness layer by layer.
To beat that menace, you can opt for pressure-treated plywood. This special plywood has been infused with chemical preservatives to endure the affliction of moisture. This gives it the ability to resist rot, decay, and insect invasions for a lifetime.
Pressure-treated plywood is ideal for foggy and moist areas because of its ability to fight decomposition and keep the integrity of your shed and shed floor intact. It is also suitable for both light-duty and heavy-duty sheds that house outdoor appliances like small trailers, lawnmowers, and snow blowers. Although such heavy tools and equipment only increase the wear and tear of your wood shed floor.
When thinking about designing your shed floor, pressure-treated plywood can be applied with paint or a stain coat. You can select your preference and go with the color options that suit your shed's design. Alternatively, it can also be placed over metal shed flooring kits.
This wooden shed flooring type is costlier than ordinary plywood depending on your shed dimensions and can be easily installed even by a DIYer.
Easy to install
Highly durable
Moisture resistant
Insect-resistant
Tongue And Groove Plywood Sheathing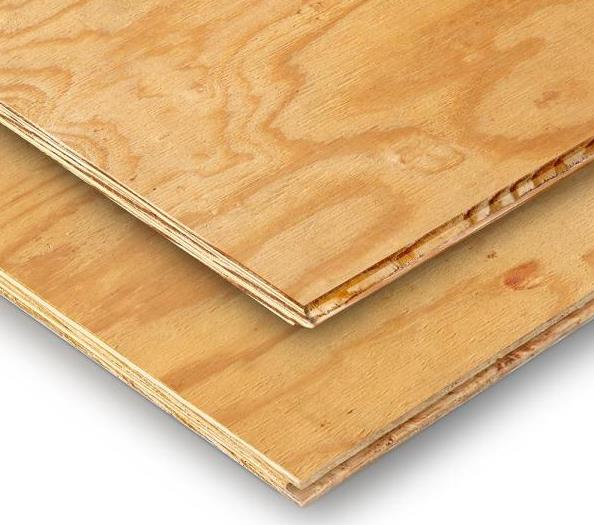 This shed flooring method involves building a shed floor with tongue and groove sheets. Tongue and groove plywood is more superior to regular plywood for shed flooring because it produces a firmer floor while eliminating sagging between the joists.
Installation of tongue and groove plywood sheets is a complex process and may take longer than regular plywood installation. The process involves cross laminating the plywood sheets and using a hot press to glue them together.
Knowing the exact quantity of glue to apply might be confusing to the novice DIYer. Too much glue and it becomes a messy job. Too little glue and your floor sheets may come apart sooner than you expect. So, this is work for more experienced DIY enthusiasts.
If you plan to use your shed for heavy-duty tasks like storing heavy yard tools, plan also for your tongue and groove plywood sheets to suffer damage at some point. Your floor will also be susceptible to moisture and insect invasion. Although it gets saturated with moisture, plywood also dries up faster and does not suffer edge swelling like OSB flooring.
Timber and tongue plywood sheathing is an excellent wood shed floor covering choice but be prepared to part with a lot more dollars than you would with OSB. It is an ideal choice for shed floors with smooth surfaces, especially in areas with occasional wetting.
Not susceptible to edge swelling
Strong and durable
Superior to regular plywood
Produces attractive finishes
Expensive flooring
Requires more experienced installation
Cement Pavers For Shed Floor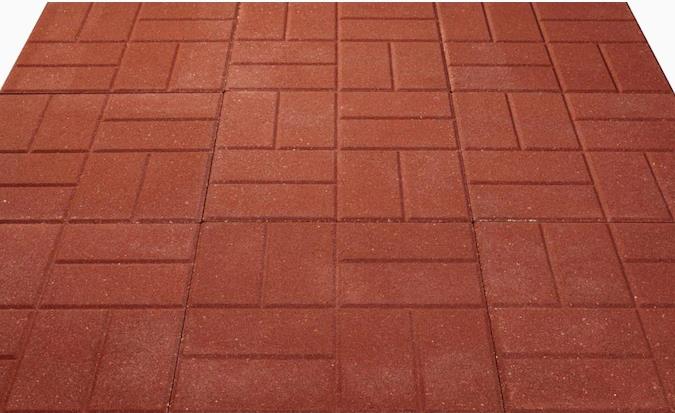 Compared to concrete paving slabs that are used in shed foundations, cement pavers are smaller and ideal for shed flooring. They are a great alternative to pouring concrete floors that involve more work and technique.
In terms of cost, concrete pavers are cheaper compared to concrete slabs and stones, come in more colors, and are more durable than asphalt. So, if you are looking for both a practical and attractive flooring idea for your shed, there you have it.
Cement pavers are also easy to install and fix, making them ideal for DIYers. Their identical sizes, uniform bottoms, and compact shapes make their installation easier than bricks. Concrete pavers come in different colors, shapes, and designs, such as mimicking the appearance of natural stone or bricks. They may also vary in thickness, as some are interlocking.
The cost of installing concrete pavers may be influenced by the shed's dimensions, floor preparation, and the materials required per square footage. Hiring an expert for larger shed floors might also shoot up the cost.
This shed flooring material is durable and offers a lifetime structural integrity to your shed floor. Originating primarily from concrete, cement pavers are also easy to maintain as all you need is occasional sweeping or mopping. When needing repair, it is easy to pull them up, fix them, and plant them back.
Easy installation
They are slip-resistant minimizing accidents on steep slopes
Can survive freezing conditions without crumbling or splitting
Easy to repair
May absorb stains and mildew
Oriented Strand Board (OSB) Sub-Flooring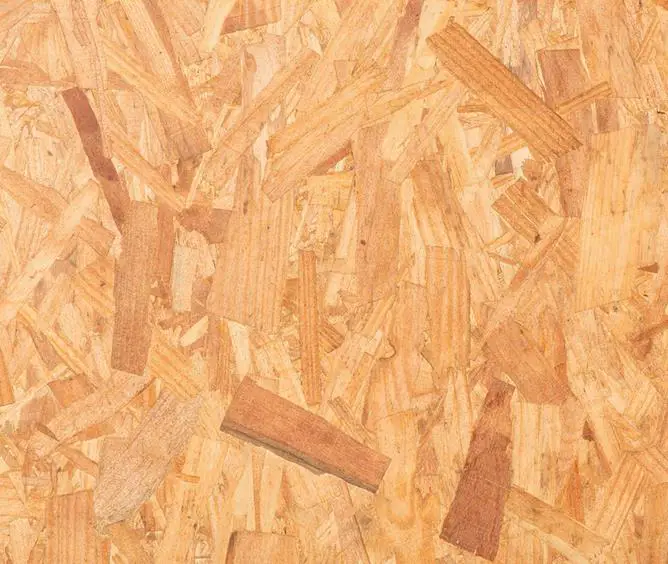 Oriented strand board (OSB) is mostly used for shed sub-floors. It is preferred by many because it is highly cost-effective, flat, and doesn't contain knots on its surface structure.
Structurally, OSB is similar to plywood, only cheaper and more consistent in outlook. It is suitable for both small and large shed floors.
Just like plywood, OSB is made by compressing wood pieces into a solidified state.
OSB is also sturdier, thicker, denser, stronger, and offers a more durable shed flooring option than plywood. Installation is easy and less time-consuming even for DIYers because it comes with pre-printed grid lines that aid measuring, fastening, and cutting.
Compared to plywood, OSB is more moisture-resistant, therefore, less susceptible to rot and mold buildup. When wet, OSB layers don't come apart easily like those of plywood. This type of wooden shed flooring is also ideal for use in both dry and humid conditions.
The downside of OSB is that it lacks the aesthetic appeal of plywood and that is further worsened by the fact that OSB cannot be painted to enhance its look. Although OSB has a moisture-resistant component, it can still experience swelling along its edges as a result of prolonged water absorption.
Highly affordable
Easy installation
Highly moisture-resistant and durable
Less decomposition of flooring material
Minimal repairs needed
Comes in larger panels than plywood
Has a more oriented and square surface
Swells when wet due to cut exposure
When saturated with water it dries out slower than plywood
Lacks visual appeal
Cement Boards For Shed Flooring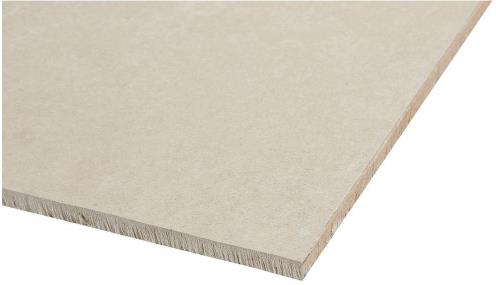 Cement boards are also called cement sheets or backer boards. They are a great choice for shed flooring in different shed types but must be placed on top of a sub-floor.
These boards are a composite of cement and fiber sheets of different thicknesses and can be applied over any type of flooring, including concrete slabs and wood floors.
They have a great fire resistance capacity and remain stable even under thermal stress. Because of their moisture impermeable finish, they provide a stronger and more durable flooring for your shed. They are therefore suitable for wet areas owing to their water-resistance component and strictly impermeable to rot, ants, termites, and meets.
Cement boards are generally heavier than gypsum boards. That means, handling them requires more than one person. They are also relatively hard and may require special tools like saw blades and carbide-tipped tools to cut. It is therefore advisable to drill fasteners prior to installing these boards on your storage shed floor.
Cement boards are more expensive than gypsum boards but offer more value for your money in the long term. Installing cement sheets is possible for DIYers but without the right tools, fitting the boards might prove difficult.
More durable than gypsum
Provide stronger bond support than gypsum
Resistant to moisture damage in form of mildew and structural weakening
Dries out fast when saturated with moisture
Heavier than gypsum and requires more than one person to handle
May require special tools to install
Costlier than gypsum boards
Concrete Slab Sealed With Liquid Rubber
Liquid rubber is a water-based non-flammable sealant applied as a protective finish on concrete slabs. It is environmentally friendly and can be applied both inside and outside your shed.
The application of liquid rubber is similar to painting with the exception of applying heavier coats to reinforce the waterproof capacity of your concrete floor.
You can apply the liquid rubber with a roller, brush, or a top-quality piston paint sprayer, and no mixing is required prior to the process. 
Liquid rubber is a versatile flooring material and can work with different shed materials.
Once cured, liquid rubber is extremely flexible. It has a wide elongation capacity and therefore can only support minor movements. It also stays soft for a long while and may have a bit of tackiness, making it less ideal for constant movement. The high elongation prevents adhesion failure that could result in cracking and tearing.
For your flat-surfaced shed floor, apply 1 gallon for every 15 square feet. For optimal performance, your concrete floor will require about 4-5 heavy coats of liquid rubber. For best application, avoid painting under the direct scorching sun. Once applied, the next heavy coat should only be applied at least 12-24 hours later when it is completely dry to touch the surface.
For a DIYer, using the concrete sealant is a breeze. All you have to do is open the can and start painting. A great way to waterproof a shed floor after you have built your shed's sturdy concrete slab.
The cost of acquiring liquid rubber is quite high, but that is all compensated in a simple DIY application needing no additional materials or expertise.
Highly flexible
Easy to apply
Multiple applications
Non-flammable
Affected by long term exposure to UV
Limits surface movement
Colored Epoxies For Concrete And Wood Floors
Colored epoxies comprise a mixture of two resins and one curative. When the two components come together, the outcome is a hardened and durable coating worthy to withstand great amounts of pressure.
Colored epoxies are ideal for concrete surfaces such as shed floors and come in different color varieties.
They are an attractive and flexible way to cover your shed's concrete floor. They protect your shed floor from chemicals, moisture, wear and tear as a result of movement and equipment storage. Colored epoxies produce a high gloss and durable finish without any cracking or chipping, ensuring prolonged color retention of the floor. They work well with plywood, fiberglass, and concrete surfaces. Each kit could cover up to 200 square feet of shed floor.
For exterior application, colored epoxies are used along with a clear coat. They should be applied using a roller and the entire shed floor coated within one session because epoxy hardens quickly. It has exceptional adhesion qualities that reinforce its durability.
With each kit bought, the application instruction is included, making it easy for DIYers to handle. Colored epoxies are quite affordable considering the long-term value you get in return.
Can be applied to different shed floor types
Water, mold, and mildew resistant
Impact-resistant to chipping and cracking
UV resistant
Provides prolonged color retention
Available in different color varieties
Great for enhancing your shed's aesthetic appeal
Involves a lot of preparation before application
The entire floor has to be covered in one session
Interlocking Coin-Top Grids
Interlocking coin top-grids can be installed over wood or concrete surfaces. Using these shed flooring materials is a great way to enhance the look of your shed floor. They are available in multiple colors and different textures to suit your shed design.
They are made from non-toxic high-impact plastic, which is a sturdy, lightweight, and super-strong material. They are embedded with a grid on their bottoms to facilitate proper drainage.
The grids are stain-resistant to oil and grease, antifreeze, and other household chemicals. They are also slip-resistant.
Interlocking coin-top grids can withstand the harshest shed environment because they are made from impact-resistant plastic. That means, the grids can endure heavy foot traffic and heavy rolling vehicle loads. They are also odorless and UV stable.
Installation of interlocking coin-top grids is easy because the grids easily snap together to create a floating floor, and no surface preparation is needed except sweeping it clean.
Moreover, no special tools are needed. This makes their maintenance equally easy, as you only need to wipe them with a sponge mop. Therefore, a DIYer won't struggle much. To prevent them from buckling, leave at least a half-inch gap between interlocking coin top-grids and permanent objects in the shed.
For all the attractiveness they add to your storage shed floor, they are worth every penny spent.
Tough and durable
Support heavy loads
Use high-impact plastic
Available in multiple colors and styles
Easy installation and maintenance
UV stable
Stain and moisture resistant
Slip-resistant
Not ideal for sloping surfaces
Interlocking Vented Deck Tiles
Just like the interlocking coin top-grids, interlocking vented deck tiles can also be installed over wood or concrete surfaces.
They are made to withstand substantial UV exposure as well as high foot traffic. They are also perfect for both outdoor and indoor flooring.
Their setup is simple even for DIYers because the deck tiles easily snap together to form any size. Therefore, they are suitable for both small and large sheds.
Furthermore, you don't need any special tools or glue to install them, making your work a lot easier.
Interlocking vented deck tiles are resistant to common chemicals, making it hard for stains to stick on or corrode the tiles. They are also non-slip, as well as slip-resistant minimizing the chances of slip accidents. The low-maintenance shed flooring material is easy to clean with just a hose spray. The tiles have a self-draining capacity that prevents excessive water from collecting on your shed floor. Their vents are specially sized to prevent the trapping of dirt and debris.
Their downside is that they are only suitable for hard flat surfaces and may wobble or separate on sloping grounds.
Interlocking vented deck tiles are relatively affordable flooring options compared to pressure-treated plywood and concrete sheets yet offer almost the same level of durability.
Designed to withstand prolonged UV exposure
Can endure high foot traffic
Easy to install
Slip-resistant
Chemical-resistant
Easy to clean
Highly durable
Great for customized flooring surfaces
May not hold in sloping surfaces
Now you decide!
There are plenty of shed flooring options and ideas out there. They all vary widely in terms of cost, application, and outlook. So, when choosing one to upgrade your shed, look for a storage shed flooring material that will blend well with your particular shed floor, the aesthetic outcome you desire, and the purpose of your shed.
Sounds like a tough decision to make? Whether you have concrete slab, metal shed floor, or wooden shed flooring, there is a best flooring for a shed for you to choose from. So choose wisely and have fun with it!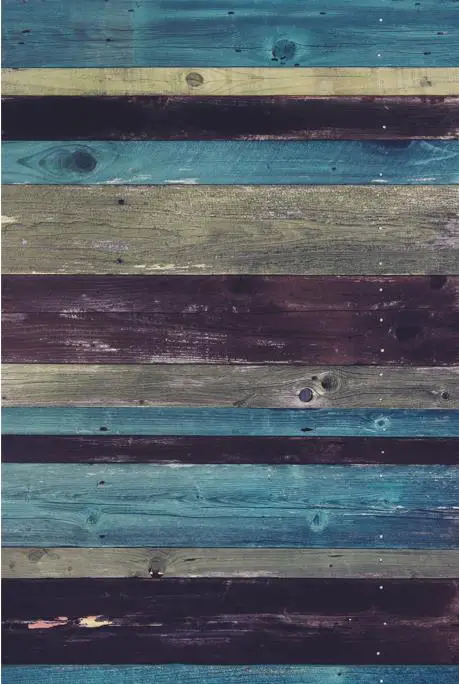 Image Tim-Mossholder-Unsplash